Bespoke Dried Flowers for Watford, Borehamwood, Enfield
Flowers that actually last forever and look great, so you don't need to buy them as often
With so many dried and preserved flowers coming through each season we can curate a custom piece arrangement for your special occasion.
Simply choose your budget and ideal colour scheme, and we will design a unique everlasting floral creation for that special ''birthday'', ''new baby'', ''congratulations'', ''sympathy'' or ''just because gift''.
Order your bespoke dried flower arrangements, beautifully styled in your choice of colours, style and size. Perfect for a lasting natural floral display that will add colour and texture to any space.
We use a huge variety of different seasonal flowers and foliage to create our designs, making each one totally unique, however we do invite you to include any preferences you have in colour and style when you order by filling in details in the text box.
We will do our best to accommodate your requests. Please remember that due to the nature and seasonality of flowers it may not be possible to work with a particular flower type but we will choose on appropriate alternative and bare colours in mind when doing so.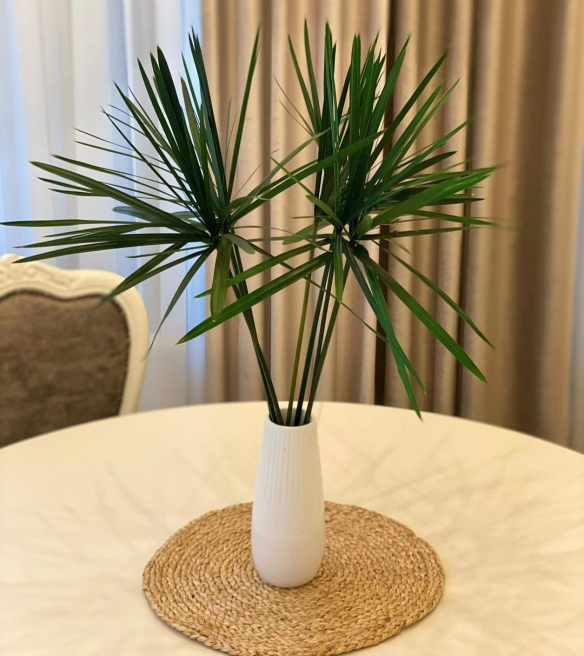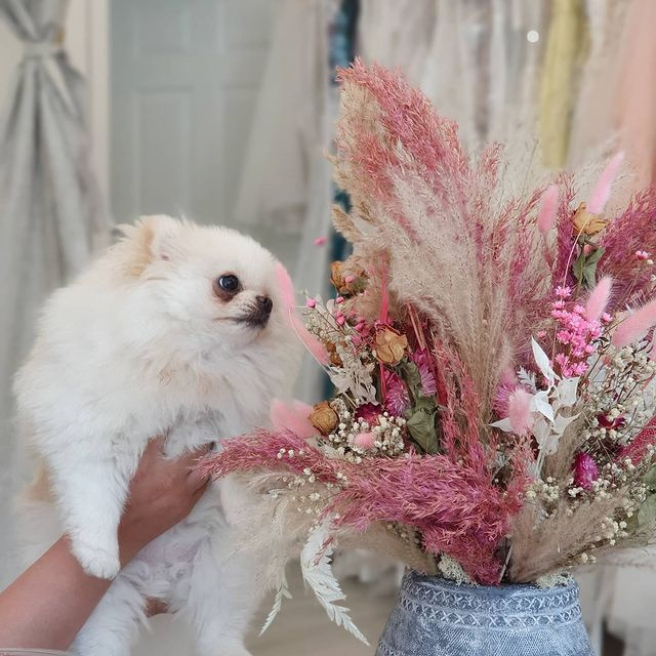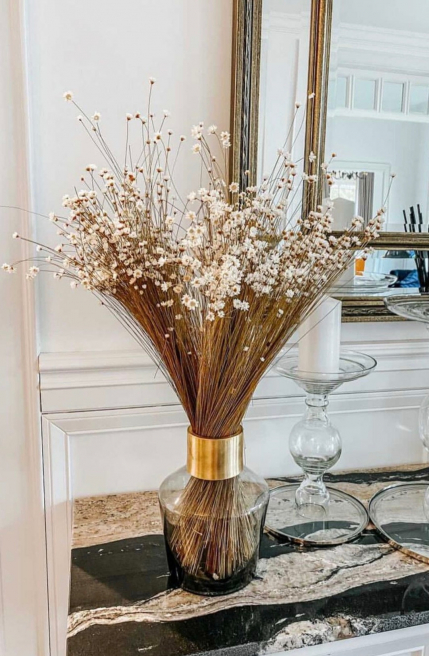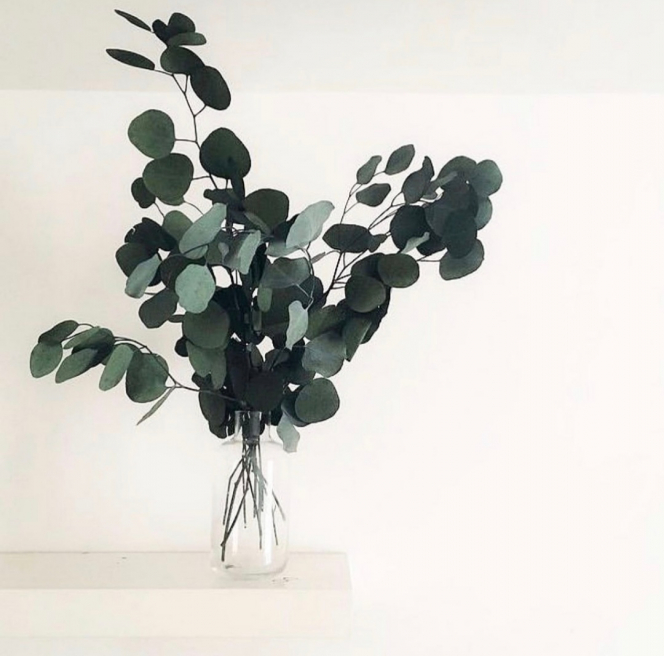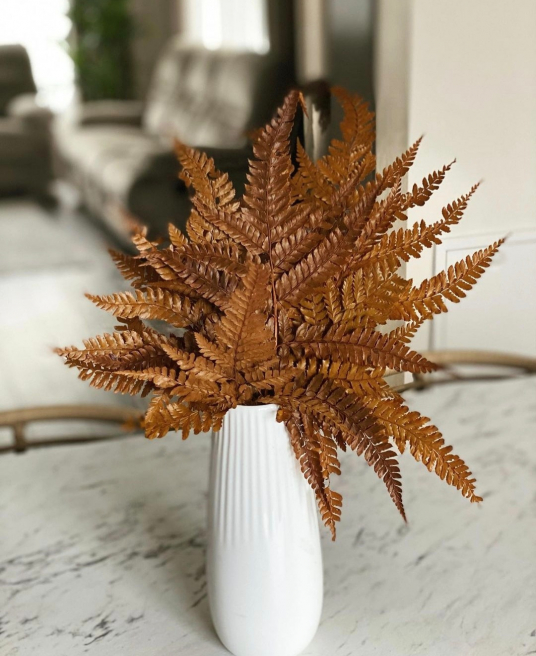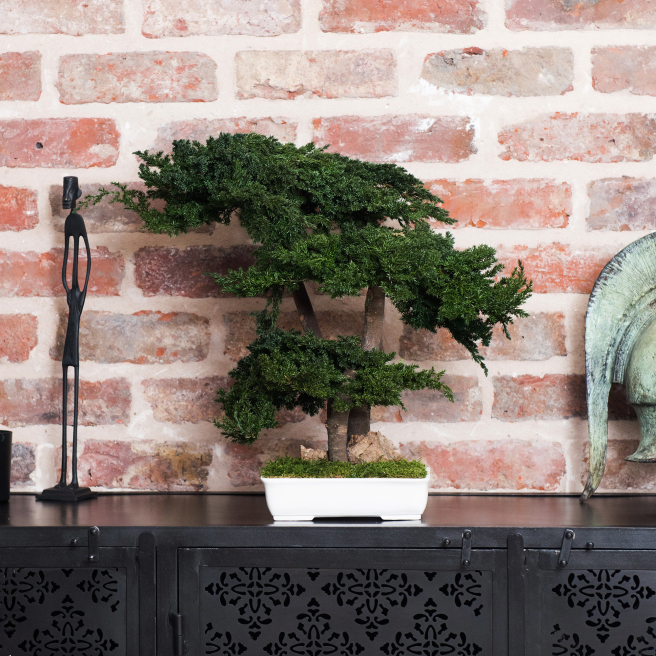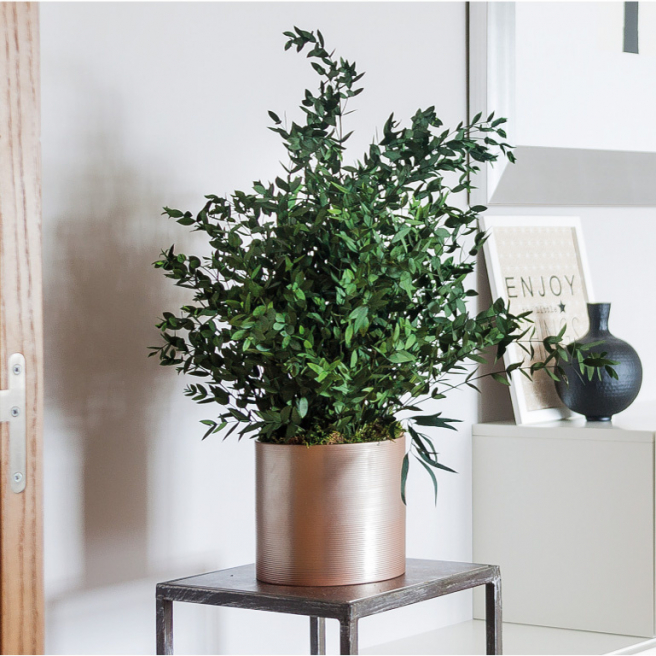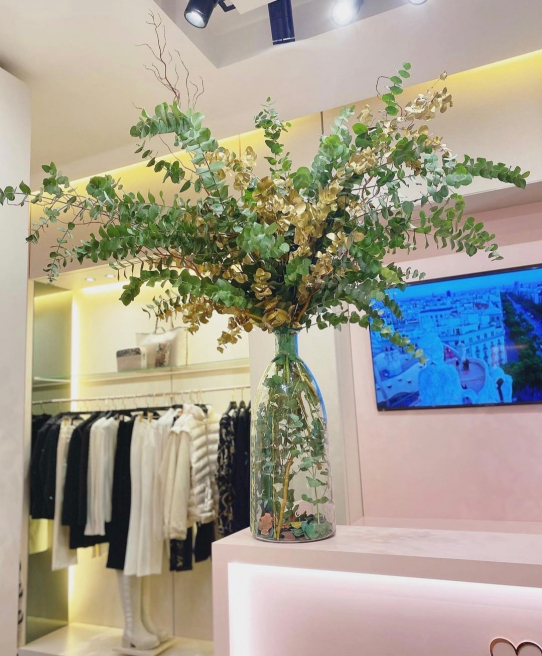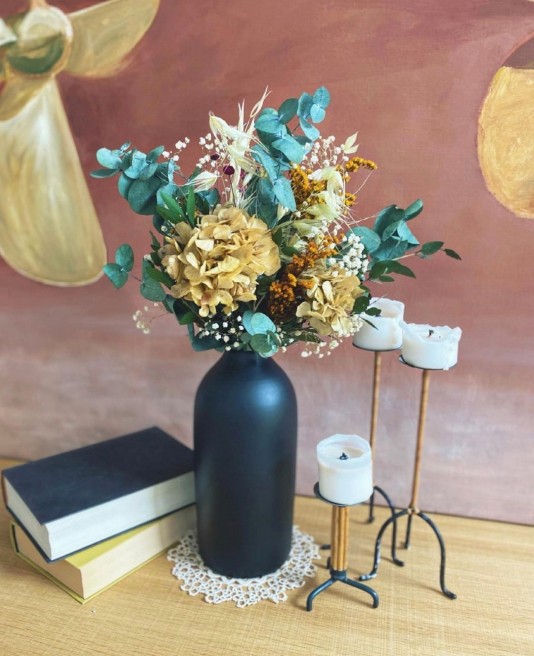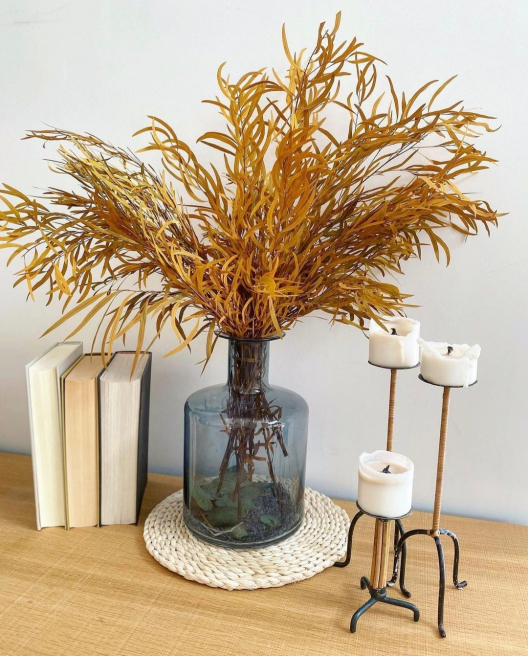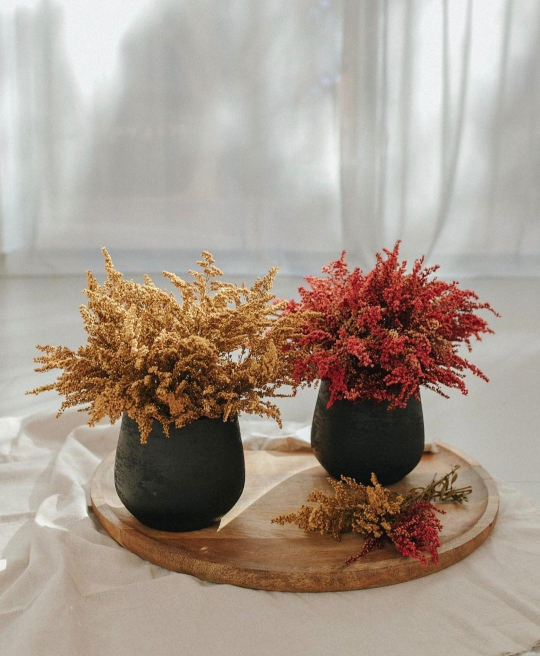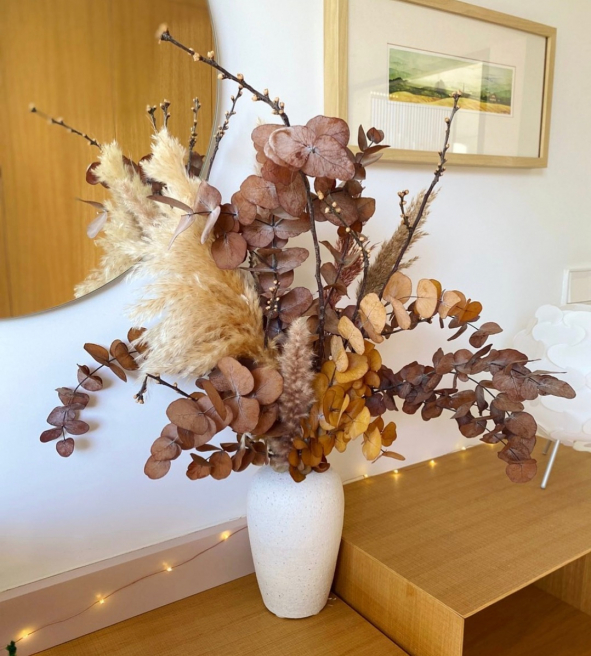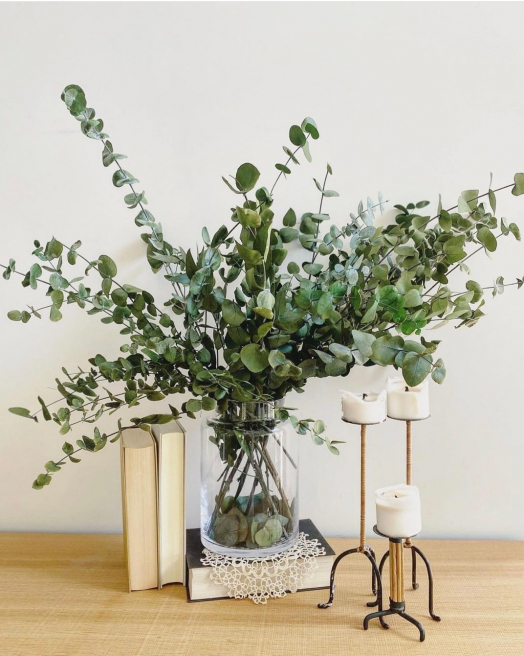 Create a unique, low-maintenance, natural space with long lasting decoration solution!
Creating a unique look for your business or space is important. We aim to make your place beautiful with our bespoke dried floral installations.
At the time of thinking about the decoration with plants or in floral art creations, the main problem in buildings and interior spaces is the lack of direct light and the need of watering, care or continuous reposition when the plant wilts or deteriorates.
This problem disappears thanks to preserved trees and plants for interiors. Preservation is a completely natural conservation method that allows plants to keep their original look and texture for an exceptionally long time.
They really look like live plants, that, nevertheless, don't need any kind of care. With only minimal maintenance to eliminate dust, they keep their natural look for years.
The goal is to enable you to enjoy the advantages and atmosphere of a natural beauty with an optimum balance between ease-of-use and economy.
We understand that your company's brand – its image, tone and personality – is immensely important. Brand is what sets you apart and makes your business unique.
We believe that tastefully selected corporate flowers can enhance your company's personality, naturally.
We believe your interior space is far more then just a physical space, but rather an asset that can drive excellent business performance.
/opt/ft/core/content_blocks/bootstrap/CMSText/content.tpl.php